Universal DR
Universal DR
Digital Radiography, Simplified
Universal DR is the fastest and most sensible solution for direct digital radiography from Konica Minolta. Universal DR is a wireless Digital radiography solution that offers exceptional image quality and the right mix of advanced image processing features and simplified software for all general radiography applications. Offered in 14" x 17" and 17″ x 17″ versions to fit your needs, it is ideal for use in both new systems and retrofit rooms.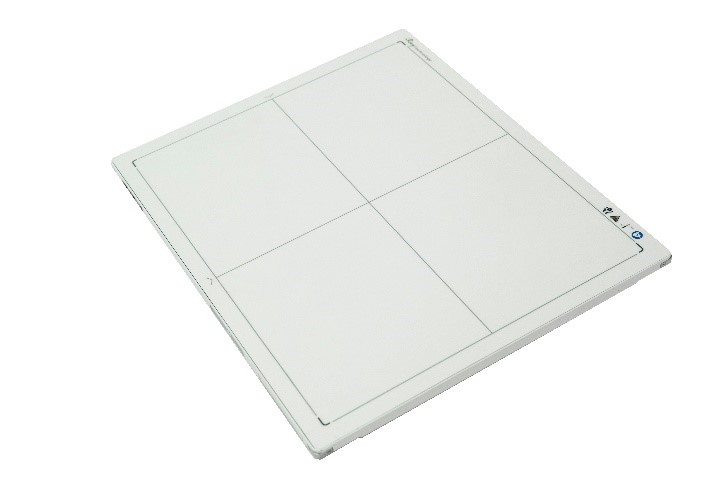 ULTRA ACQUIRE SOFTWARE
Ultra features thoughtful workflow design allowing for the management of exams on just one screen, improving overall imaging workflow and time savings for the technologist and patient.
Technologists can navigate between multiple studies on a single screen, saving time and facilitating workflow efficiency.
SOFTWARE FEATURES
DICOM compliant connectivity to RIS/PACS, Procedure Code Mapping Tool, Study Append, Free Text Annotation, Automatic Masking, Study List Filter, History, Image Zoom, Grid Suppression, HIPAA compliance enabling features (password protection, screen black out), Foldering (Study Combine and Move), DICOM Store, DICOM Modality Worklist.
PEDIATRIC IMAGING
Ultra Acquire Software supports the pediatric imaging software package. The functionality facilitates dose awareness in order to assist in pediatric exams. The intuitive design provides a means for inputting the date of birth on the worklist, translating it to automatic procedure and technique changes within the acquisition screen.